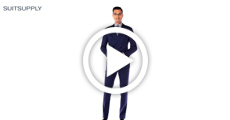 La Spalla is our most luxurious and elaborate fit, due to the multiple hand stitched details and the impressive fabrics used all being Super 150's or cashmere blends. The jacket is fitted and has a full canvas construction. The shoulders are narrow and hand stitched causing deliberate pleating. The lapel is slightly wider than our regular lapel and the collar too is hand stitched as well as the 2 buttons of the jacket. Other features include flap pockets, kissing sleeve buttons and double side vents. The trousers have braces buttons as well as belt loops and have a flat front.
See all La-Spalla Suits
Full canvas construction
Our fully-canvassed La Spalla suit is made using the best possible construction. Not only does a full floating canvas emit a richer look and more structured feel, but it's also the most durable and flexible option. It allows the jacket to naturally conform to your body's shape and keep it that way.
Hand stitched collar
Another hand-finished feature of the La Spalla is the collar. Though it provides a strong, quality stitch, a hand stitched collar is more of an aesthetic feature that shows the care and time put into the creation of the suit.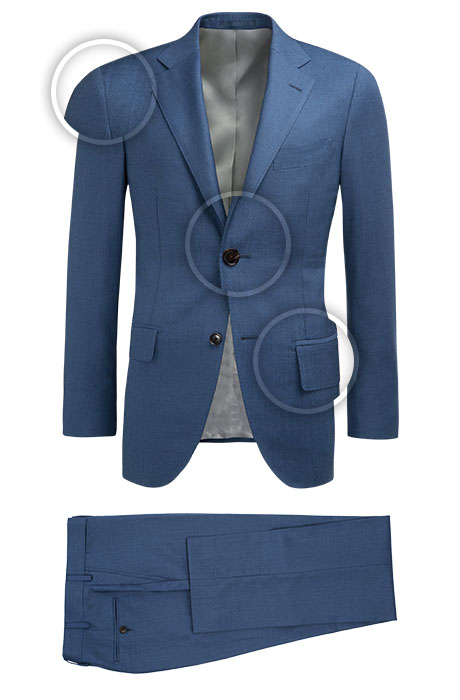 La Spalla Camicia Napoletana
As one of our most luxurious fits, the La Spalla fit features a handful of hand-finished details, including a narrow pleated shoulder. Cut from Neapolitan-inspired tailoring traditions, the slightly higher armholes allow for more mobility while creating a sharply tailored silhouette.
Hand stitched 2 button jacket
The La Spalla suit is cut from only the finest quality fabrics and is full of luxurious hand-finished details. The 2 buttons are hand stitched on a shank, again a sign of the craftsmanship involved.