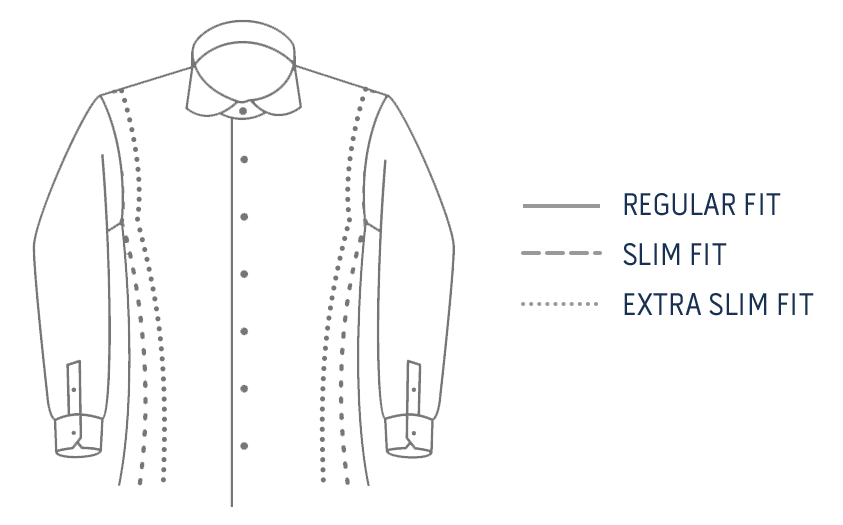 Our Regular Fit is relaxed throughout the chest and sleeves, and carries a slightly slimmer waist. Our Slim Fit shirts feature a more slender chest and hip, and are gently tapered at the waist. Our Extra Slim Fit is tailored close to the body with narrower sleeves and slightly higher armholes.
Blue Line
Blue Line shirts are made from long staple cotton in a durable two-ply weave; a process of creating threads by twisting multiple yarns to add strength. Furthermore, our Blue Line shirts offer a variety of sartorial features that combine aesthetics with comfort.
Shop Blue Line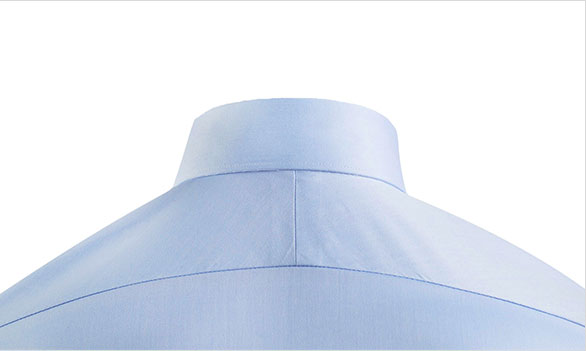 A split yoke ensures more mobility around the shoulders.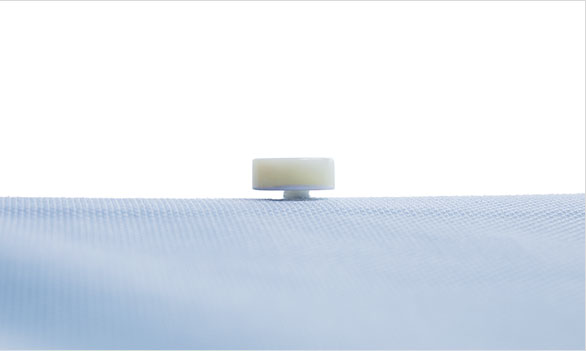 Shank-stitched buttons add strength and prevent them from falling off.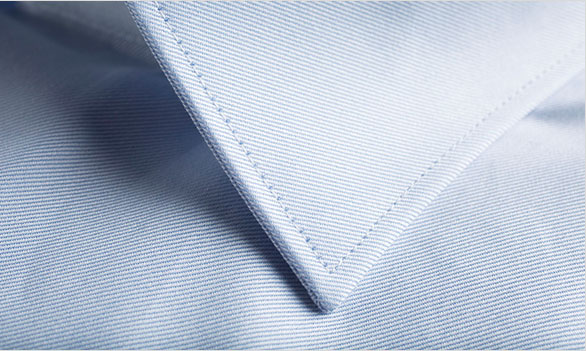 Ultra-fine stitching (up to 8 per cm) adds durability and indicates refinement.
Purple Line
In addition to all Blue Line features, the Purple Line offers an even greater range of classic and innovative fabrics - including the finest Egyptian cotton - sourced from Italy's top-rated mills, like Tessitura Monti, Cotonificio Albini, Canclini and Leggiuno.
Shop Purple Line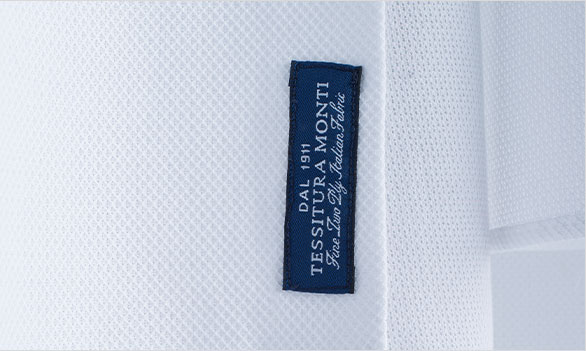 Fabrics sourced from Italy's finest mills.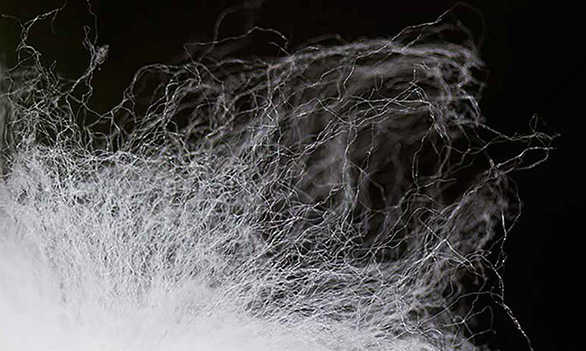 Long staple Egyptian cotton.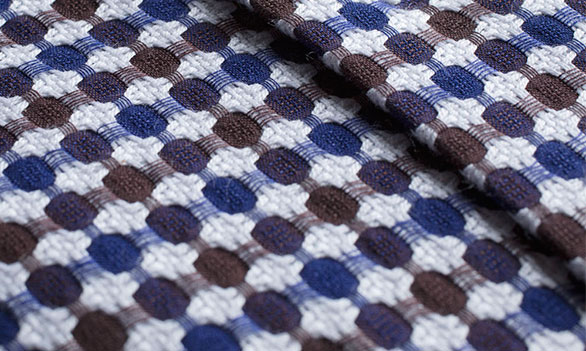 A wide range of classic and innovative fabrics.
Red Line
Red Line shirts feature the finest yarns from top mills, primarily the legendary Thomas Mason. Spun from 100%, extra-long Egyptian cotton staples, Red Line shirts are smooth, silky, naturally lustrous, and come replete with detailed sartorial accents.
Shop Red Line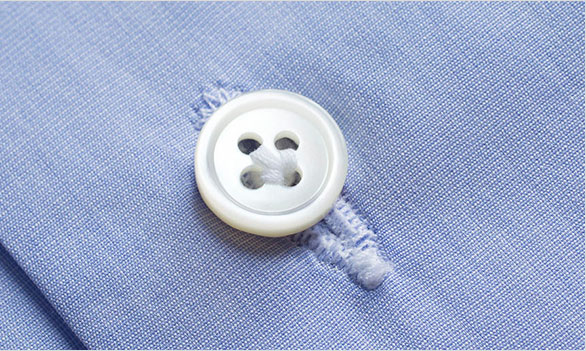 Hand-stitched buttonholes & mother-of-pearl buttons.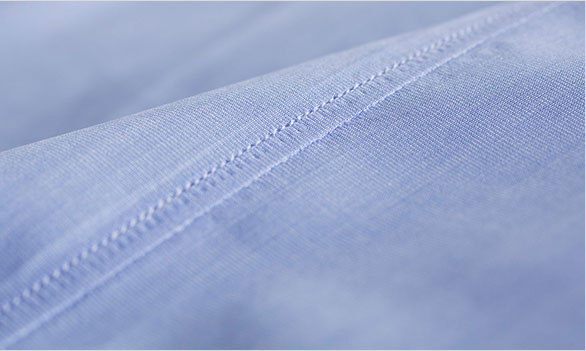 English seams offer a soft touch to the skin.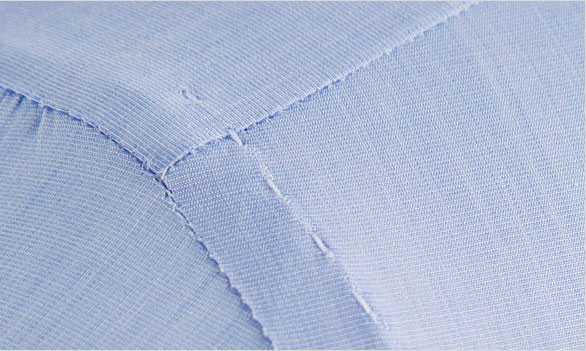 AMF stitching along the shoulders exhibits an eye for luxurious detail.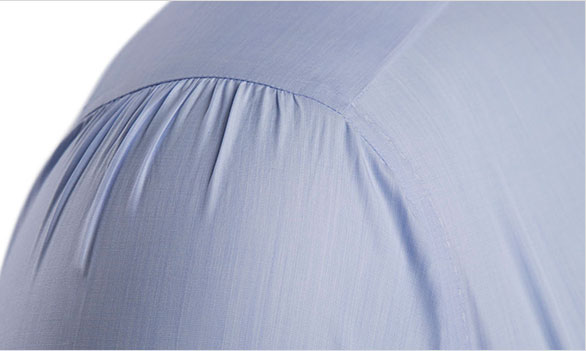 Hand-pleated shoulders demonstrate traditional craftsmanship.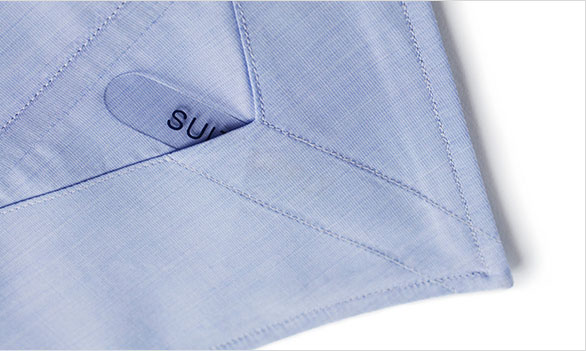 Removable collar bones allow you to maintain a crisp and pointed collar.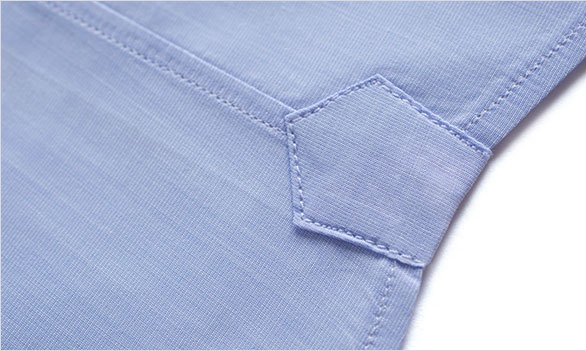 Side seam gussets provides reinforcement for this high-tension point.