Maximum speed: 300 km/h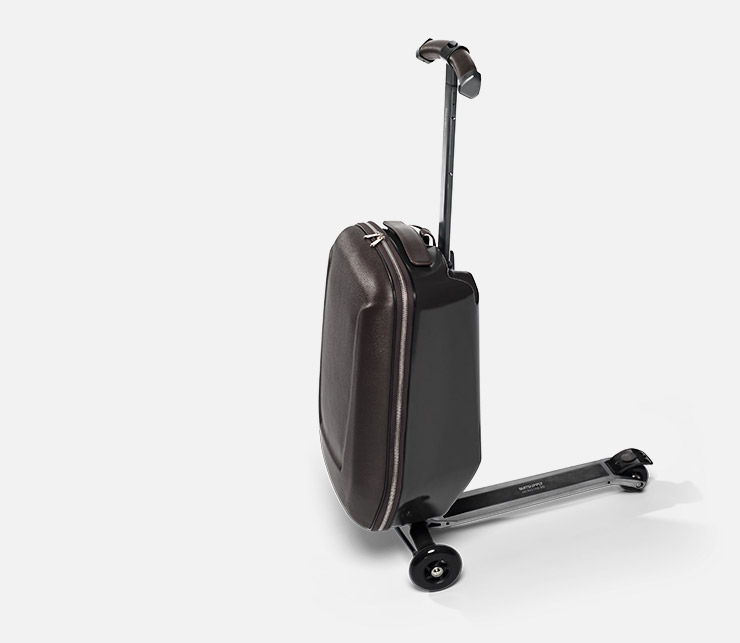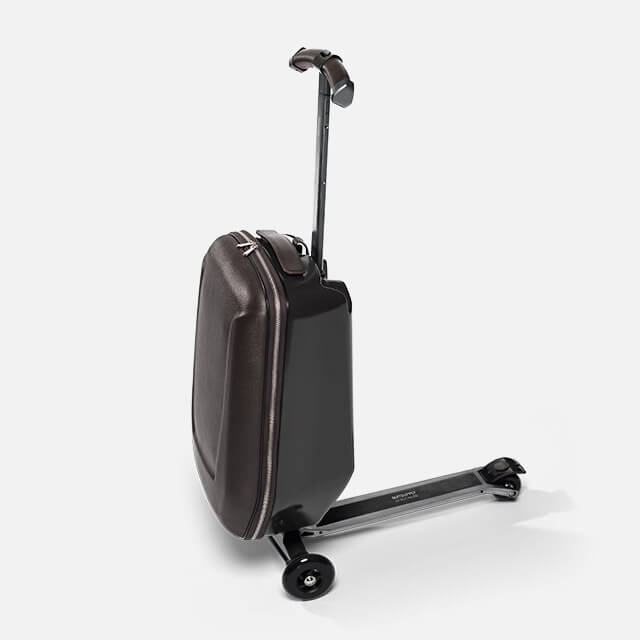 ...Okay, okay so we may be slightly exaggerating the performance figures on our innovative new luggage, but what can't be overstated is its versatility.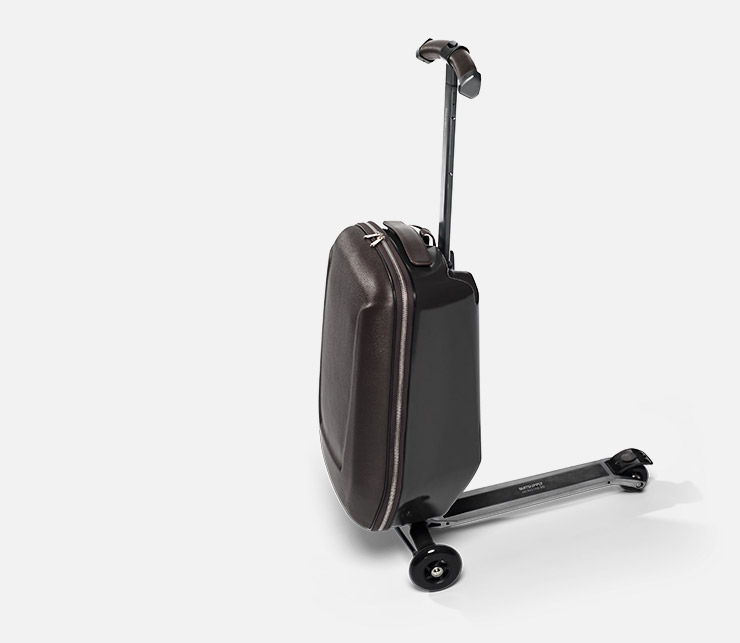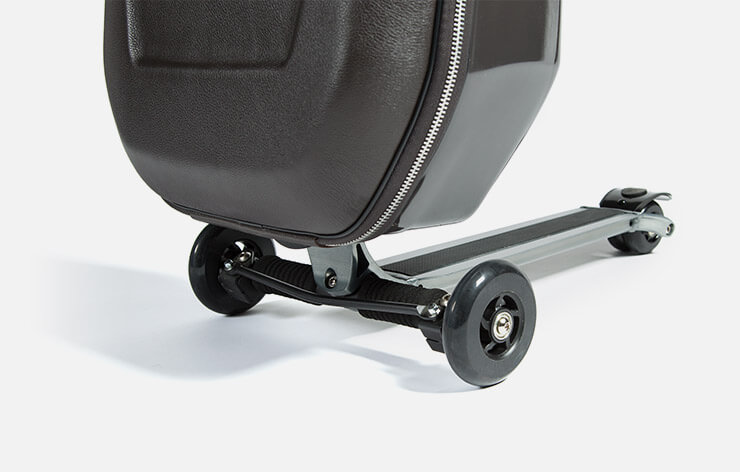 Made to move
The trolley's strong, yet flexible, suspension lets it steer like a dream.
Leather Grip Handles
The trolley's extendable handle with leather grips is primed for comfortably pulling and steering your way across town or terminal.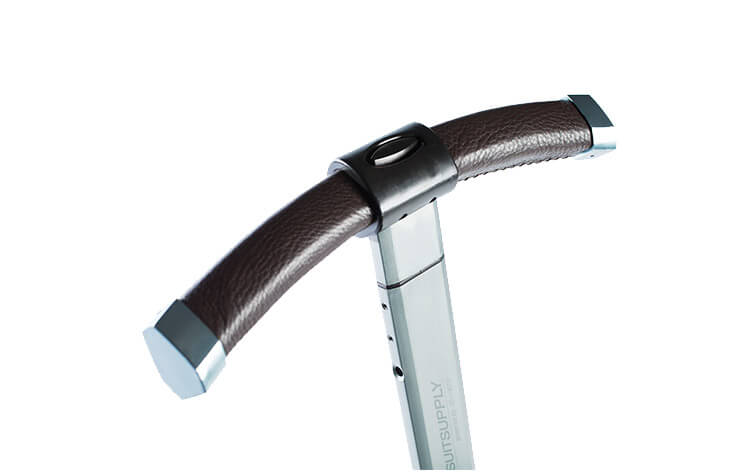 Slots & Pockets
The trolley's ample interior features enough space and compartments to keep your gear - including a 15" laptop - organized & secured.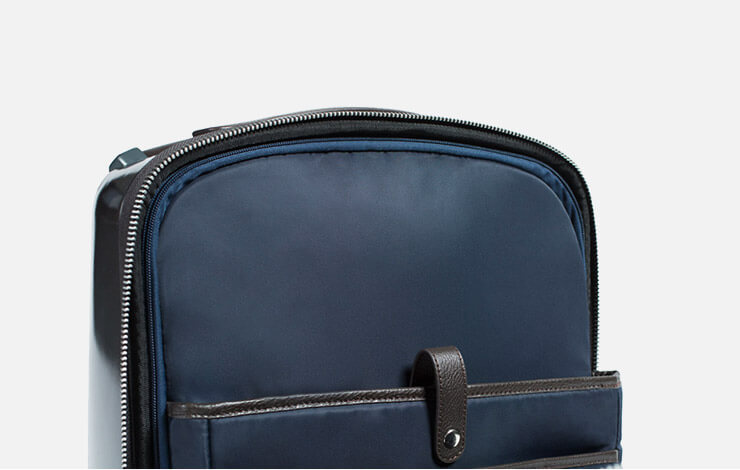 Leather Face & Nickel Finished Zippers
With its finish in Italian calf leather, the trolley's deftly textured face makes and impression when rolling up to the check-in counter. The two-way nickel finished zipper adds to both practical and subtle aesthetic detail.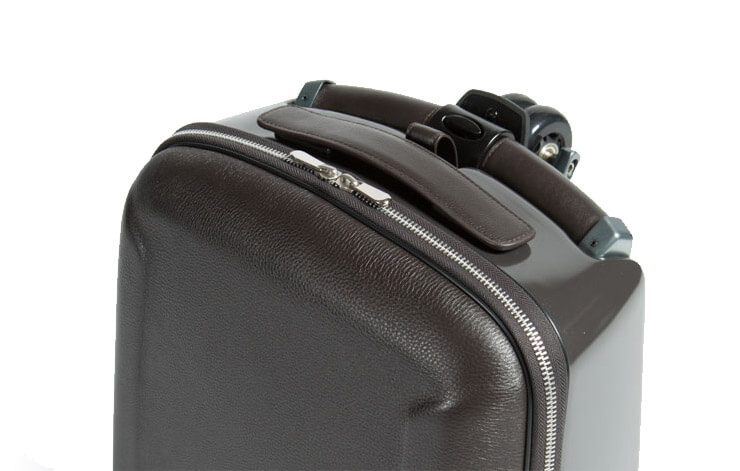 Fold up & Carry on
Reached your gate? Just fold it up and carry it on. The trolley's lightweight frame is easily folded up for storage.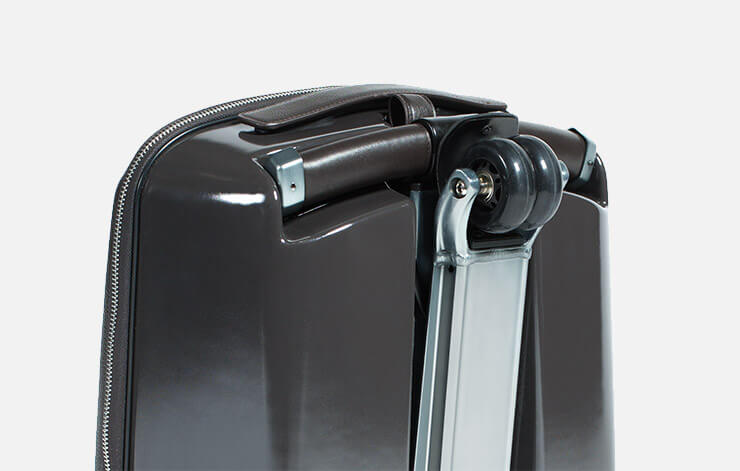 SHOP NOW