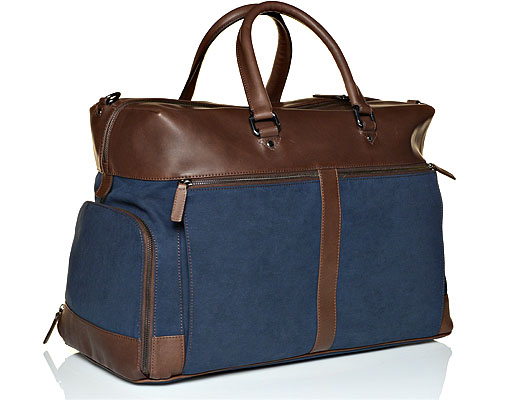 CLICK TO ZOOM
TAP TO ZOOM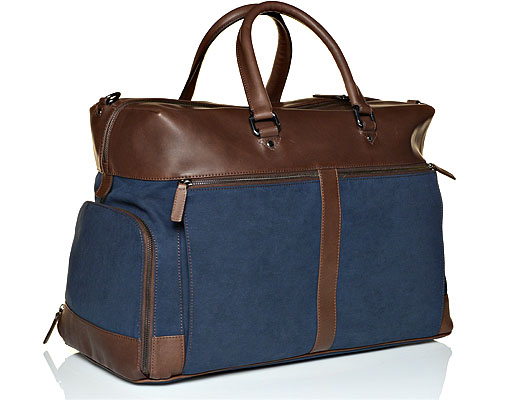 Blue Large Duffel Bag
$529 USD
"(out of stock)"
This blue duffel bag is as durable and spacious as it is versatile and elegant. With individual compartments for shoes, wash bag and iPad, it is made from water repellent polyester with dark brown leather trim.

Material

Leather Canvas

+

Care Tips

Suitsupply uses high quality vegetable or chrome leather tanned in Italy and Spain. The creases and colour irregularities on the vegetable tanned leather should be considered as natural features of the leather. We recommend that you keep and store your bag in its protective cover in a well-ventilated area. Never use a plastic cover as it will damage the leather. Our leather bags have undergone a protective treatment however to prevent them from unwanted marks and keep the leather intact we recommend using a small amount of leather cleaner. It is advised to test leather cleaner first on a small patch of leather before applying it to a larger surface.
| | |
| --- | --- |
| Dimensions | 23.2x12.6x10.2inch |
| Color | Blue |
Please look for an alternative selection in our catalogue.
We're sorry, the item you've chosen is currently out of stock. Please contact Customer Care at 855 784 8464 or enter your email address above and we will notify you if more of this item becomes available.